Setting limits is the key to finding balance. It's easy to say but extremely difficult to do.
Are you up to the challenge?
Many years ago (imagine hair), I would end my workday, turn off my computer (imagine large box CRT + 18lb CPU) and go home without doing anything related to my professional life.

Believe it or not, there was once a time (and this isn't back in the 1800's – I'm not that old) when you couldn't be reached every second of the day, nor would you work for several hours after putting the kids to bed.

Now, you are, and forever will be, reachable by your peers, employees, and customers at all times.

Embracing this inevitability, your goal is to limit how much and when you choose to work.

Here's a crazy idea… pick a time for the workday to end, turn your laptop off and don't respond to any emails/texts. You could even create this out of office message at 5:30 each afternoon – "I just got your message. However, I'm choosing ignore it until the morning when I'm focused on work. I look forward to connecting then."
– CJ
P.S. This week, I spoke with Jan Broders who went from fast-tracked success in the hospitality industry, to extreme burnout at the age of 27, requiring months of clinical rehabilitation. He then took a journey in exploration of the central question, "How can I live a successful, ambitious and prosperous life without compromising my health and happiness?" Listen to Chasing the Dream with Jan Broders on Success 2.0.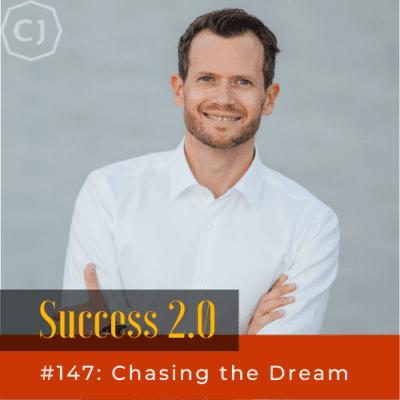 Featured Image by Anika Huizinga on Unsplash