We love goals. We love awards. We are hardwired to achieve. Have you ever asked yourself why?
Could it be:
It makes you feel valuable?
It makes you feel like your hard work and all those hours were worth it?
It makes you feel secure and safe?
It makes you feel like a good parent because you are providing those sweet little devils with opportunities, vacations, and XBOX games?
The problem with, "what's next?" is that it seeks to fill in the blank after the one word that actually matters in every one of those sentences.
A lifetime of studying has led me to one truth over and over again.
You achieve because you want to feel.
(Don't believe in feelings? Too bad. They exist. Ask science.)
After 17 years working with high-impact, highly successful leaders, here's the truth.
There are 20 questions that will help you identify how much you're enjoying life.
Work on these concepts, and you will feel a sense of purpose and peace.
I've developed a 3-minute assessment called The Achiever's Compass. The report at the end gives you individualized tactics that will kickstart you in the right direction.
-CJ
P.S. Help your circle find their purposes by sharing The Achiever's Compass with your friends and coworkers (Forward to a friend or coworker, share on social, etc.). I'm donating $1 for every response this week to an amazing organization called ProAct. If we get to 250 in the next 5 days, I'll double it.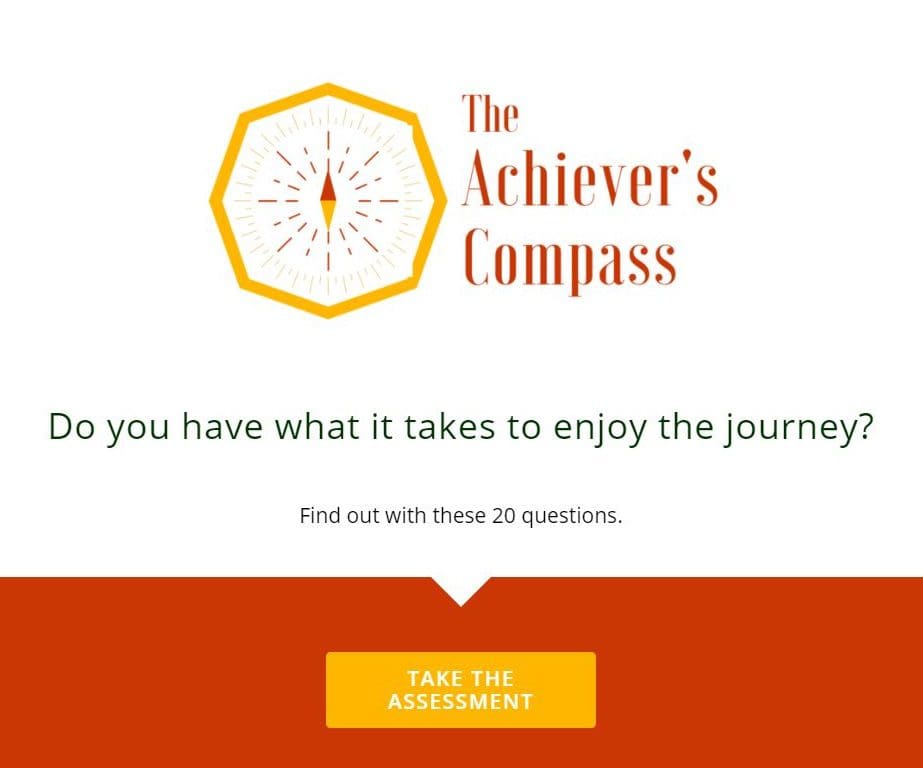 Featured photo by Armand Khoury on Unsplash.