A critical aspect of building relationship is the art of following through.
We've all met the person who does an amazing job listening to our story but then forgets the conversation the next time we see them.
We know we're being sold something and usually call these people politicians (I couldn't resist).
Here's a crazy idea.
When you learn something new about an individual's interests, passions or goals make a note and follow up.
It seems so simple, but it is almost never done. You'll make a huge impression if all you do is send someone a handwritten note mentioning something you remember from your conversation.
While influencing behavior isn't rocket science, it does require you to be intentional and allow someone else to be the center of attention.
– CJ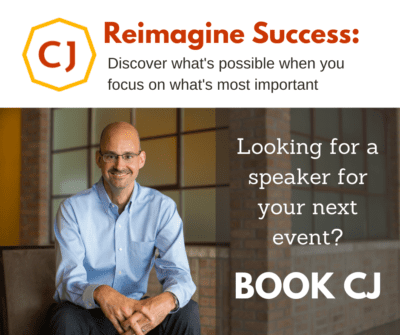 Photo by Kelli McClintock on Unsplash