Recently, someone asked my opinion on one of the divisive issues being debated on the news and social media.
My response caught them off guard – "I don't know enough about the topic to have an educated opinion."

Long ago (after getting into many arguments where I sounded like an idiot), I decided not to have an opinion unless I'd researched an issue from multiple viewpoints.

It soon became clear that I didn't have the interest (or discipline) to learn about more than a handful of subjects.

As a result, I often choose to sit on the sideline and listen as people staunchly defend their point of view.

I challenge you to consider that approach before trying to dig in and "win" an argument.
– CJ
P.S. Fear and uncertainty have been undermining performance and well-being in the workplace for as long as we have had workplaces. I talked with Gaurav Bhatnagar and Mark Minukas on how we can reframe our fear and anxiety to create a learning culture of engaged workers at the top of their game. Listen to Unfear on Success 2.0.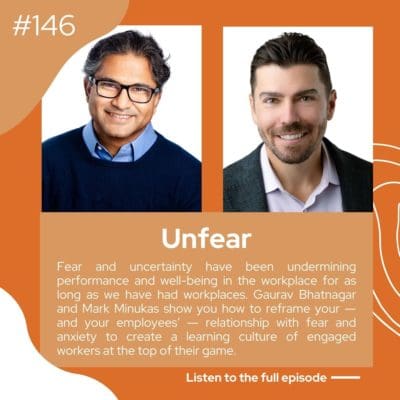 Photo by Alex Padurariu on Unsplash