Sometimes, you should quit.
This happens when you take on a challenge without understanding all the facts, or the rules of the game change midstream.
When this happens—and it will—carefully consider the amount of time and effort you are committing to the project and ask yourself – 'Is it time to cut my losses and move on?"
The key is to understand "why" you're giving up. It can't simply be because it's hard.
Remember: If you do quit, move on and resist the urge to beat yourself up for walking away.
If you commit yourself to working on one strategy at a time, I guarantee you'll enjoy massive benefits.
– CJ
P.S. Are you beating yourself up after quitting? Negative thoughts keep us from becoming the best, most content, version of ourselves. This is a very important issue to unravel in order to maximize our happiness in our life. Listen to Negative Thoughts from Success 2.0 to get a head start.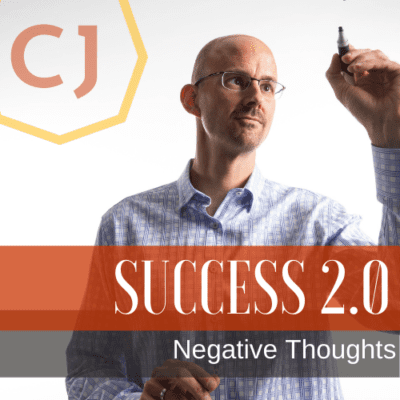 Photo by Jackson Simmer on Unsplash