Is stress out of control? 
The latest Workplace Report from Gallup shows a very clear rise in stress levels starting in 2009.
(Interesting how that trend started a mere 2 years after the iPhone was introduced to the world.)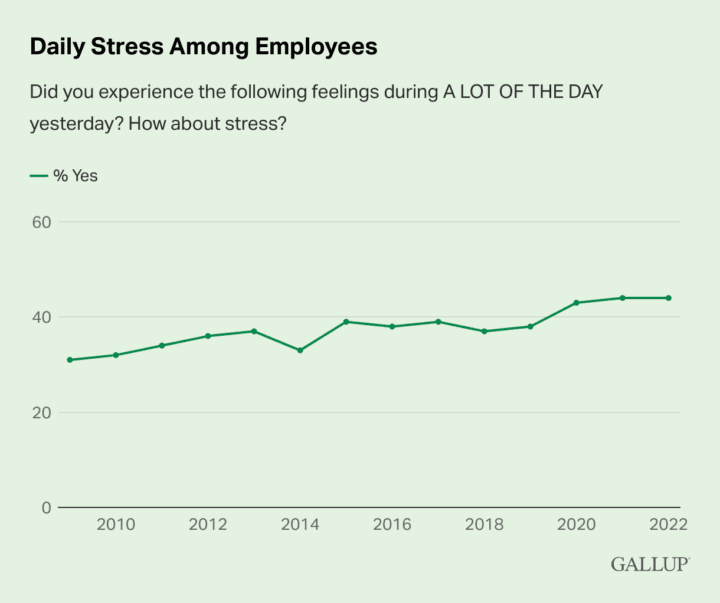 "Forty-four percent of employees said they experienced a lot of stress daily, repeating the record high in 2021 and continuing a trend of elevated stress that began almost a decade earlier." – 2023 State of the Global Workplace
I've spent the last 30 years managing chronic anxiety and helping others do the same. Here are three simple tactics I've learned to reframe my perspective and rise above the stress.
Let Go. It's tempting to treat anxiety like any other problem and work hard at getting rid of it. This never works because with anxiety what you resist persists. Let go of your desire to control.
Breathe. Once you remember that controlling your mind is impossible (which might need to take place hundreds of times a day), it's helpful to simply watch your breath rise and fall.
Forgive. Stress, anxiety, and worry stink. Worse, these emotions make us feel broken. When this self-doubt creeps into your mind, treat yourself with compassion and remember that we're all doing the best we can.
—CJ