How Does the Marketplace Perceive Value?
As my son prepares to go off to college, I find myself offering a litany of life lesson "pep talks." (I can tell he loves them by the rolling of the eyes…)
Recently, I addressed the concept of compensation/salary/pay.
My guidance was simple – "The marketplace will pay you for the value it perceives you're delivering."
The same is true for me, you, and everyone else.
This truth should challenge us to regularly reflect on 2 questions:
Does the marketplace share my definition of value? If not, how do I change this reality?
How much of my day did I spend delivering this value vs. staying busy (a.k.a. frantic activity that doesn't actually deliver results)?
– CJ
P.S. Fear and uncertainty have been undermining performance and well-being in the workplace for as long as we have had workplaces. I talked with Gaurav Bhatnagar and Mark Minukas on how we can reframe our fear and anxiety to create a learning culture of engaged workers at the top of their game. Listen to Unfear on Success 2.0.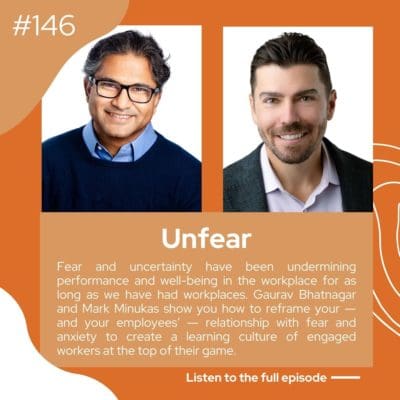 Feature Image by Alexander Mils on Unsplash