Part of Life's Satisfaction is Finding Out What We're Wired to Accomplish.
Ask yourself what really drives your passions and desires? What motivates you to get out of bed each day? Dig deep within yourself and think of three key drivers that propel your life's purpose. Then check out CJ's latest video coaching series on how you can find unique ways to scratch that itch and find true meaning in life.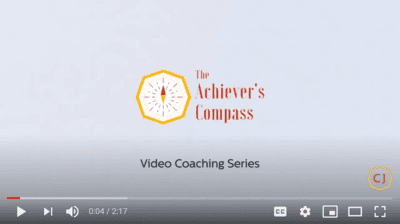 ---
Take The Achiever's Compass, or send this video to someone who could use some encouragement.